I am a highly creative and multitalented Graphic Designer with extensive experience in multimedia, marketing, and print design. With exceptional collaborative and interpersonal skills, I work as a dynamic team player who utilises well-developed written and verbal communication abilities while relying on more than 15 years of honed experience with Flash/Animate/After Effects, flash/UI&UX/ HTML5 banners, games, interactive presentations and apps for electronic kiosks. As a passionate and inventive creator of innovative marketing strategies and campaigns, I am accustomed to thriving in deadline-driven environments that emphasise specific budgeting requirements. I am accomplished in client relations and negotiations, and I confidently generate and cultivate "win-win" partnerships.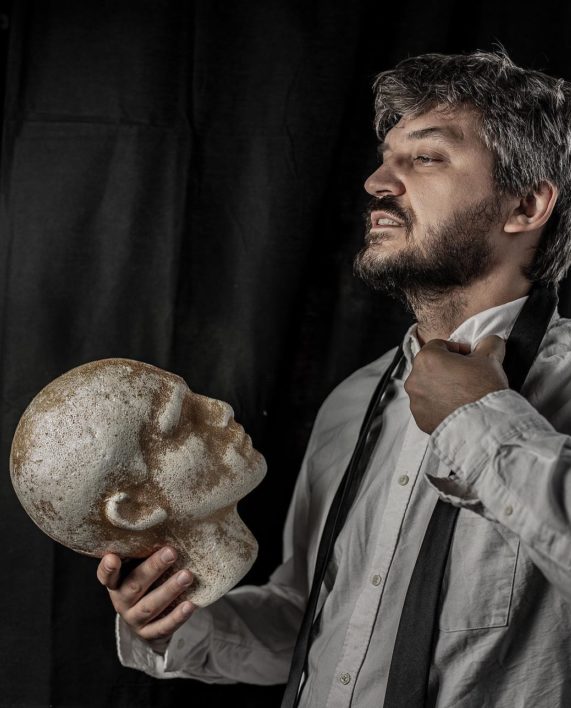 As the head of design at this startup, my primary responsibility is to help the company refine, maintain, and expand its brand guide while ensuring that the mobile app interface is designed in line with brand needs and user feedback, so as to continually improve user experience and customer satisfaction. My secondary roles cover a wide variety of tasks from art direction of the in-house photographer (partners' campaigns) to generating ideas for creative media (utilising more progressive channels, such as the innovative use of the urban environment via malls, streets, buildings, parks, etc)
Acting as the Senior Graphic Designer, I helped my Latvian colleagues adapt their creative products and ideas for the Azerbaijani market. I further provided new creative solutions and ideas for our corporate clients and partners, created an interface for the corporate website and social media promotion, and trained junior designers and interns working on our team.
Graphic Designer / UI/UX Designer
I started my work for this company with a complete rebranding; I created the new logotype and corporate identity and refreshed/relaunched the website. I further negotiated technical details and web-engine development with outsourced partners and supervised them during this year long process. Later, I independently set up and launched 5 successful mini websites for our partners using the WordPress engine. My key marketing achievement was in the creation of innovative, modular stands for exhibitions and sales points. By reducing storage space, delivery, printing and other expenses, these flexible stands helped the company save in their marketing budget up to 40%.
During nearly 4 years with DDB, I successfully built one of the strongest and most solid design teams in Azerbaijan. Our team created and implemented pre-opening and opening campaigns for the biggest hypermarket in Azerbaijan (BRAVO), a series of successful campaigns for the biggest telecom provider in Azerbaijan (Azercell), McDonald's, and Re-branding for Azerbaijan Airlines etc. Besides generating ideas and leading brainstorming sessions, I also trained juniors and interns for different creative activities and continually motivated them during the workflow process.
McDonald's
Baku, Azerbaijan
My initial role in the company was to negotiate and adapt design materials, following the company's Head Office in Russia, but after some research, I started to create new designs based on the needs of the local market. This helped our team to successfully reduce the marketing budget for up to 25-35% during my time with the company. One of my internal posters for the HR department was selected as the template for other countries at the International McDonald's Conference in 2011-2012 (for the Western European Division).
With this company, I began as the Multimedia Developer and Art Director and built a small but productive creative department. We developed interactive projects, such as maps and 3D-tours. This innovative department increased the price of our printing production (science and historic books) by 20-30%, adding interesting and unique features such as multimedia CDs with virtual tours. One of the most exciting and unusual projects was the 3D tour based on the ruined, ancient catacombs near Sheki, Azerbaijan. This was challenging not only for me as a developer but also for the marketing team because we brought our production to a brand-new level. My other key achievement was the Interactive Game e-Xalcha (Interactive Carpet Constructor) that was chosen to represent Azerbaijan at the 2009 Venetian Biennale. In total, during my work for the Khatt agency, our team produced more that 10 multimedia projects, maps and 3D-tours.
Co-Founder / Art Director
Art Studio SCISSORS was not only a web studio but also my first attempt to run a whole creative department by myself as an Art Director. As the result, my main achievement was creating a strong design team and influencing several successful designers.
Graphic Designer / Web Designer
Initially with this company, I started as a team Graphic Designer, but in 2 years time, I was promoted to the Lead Designer and Flash Professional, training juniors and interns according to the company's workflow. One of my achievements during this period was presenting a new banner rotation system, which provided our team with access and control over the corporate banners, reducing time wasted by buying additional placements and negotiating the ratio with providers. This system helped to reduce expenses of the marketing budget and save critical time for our design team.
Digital Age
Baku, Azerbaijan
Web Designer / HTML Coder
During this first employment opportunity, I began as a Junior HTML coder but soon grew into the Graphic Designer and Flash Animator position. I self-studied JavaScript and ActionScript 1 basics, as well as experimented with animation and programming
University of London
provided by Coursera.org
Creative Programming for Digital Media & Mobile Apps
Michigan State University
provided by Coursera.org
Introduction to Game Development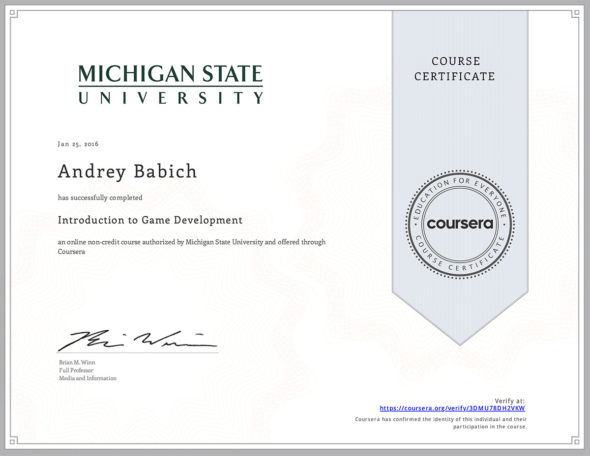 California Institute of the Arts
provided by Coursera.org
Fundamentals of Graphic Design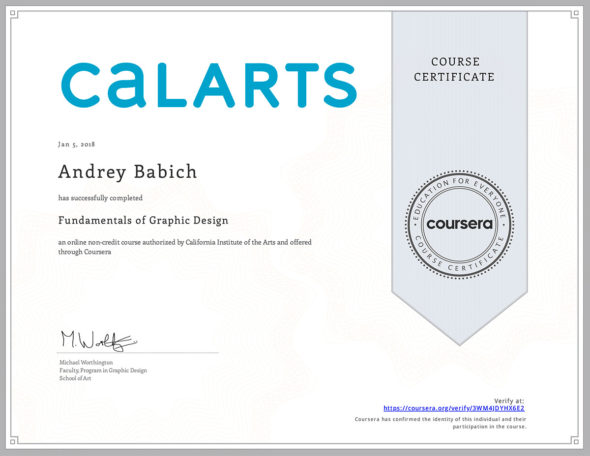 California Institute of the Arts
provided by Coursera.org
Introduction to Imagemaking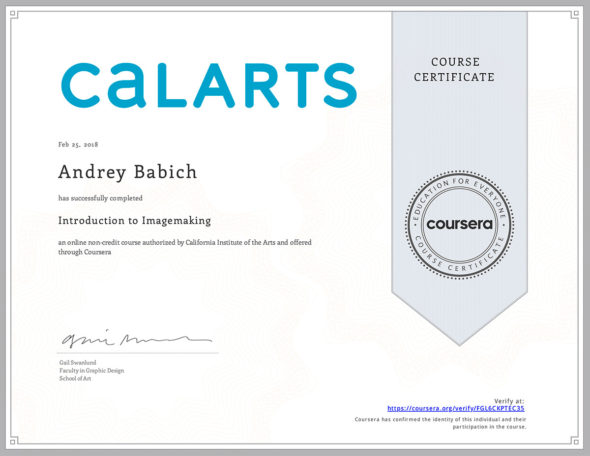 California Institute of the Arts
provided by Coursera.org
Introduction to Typography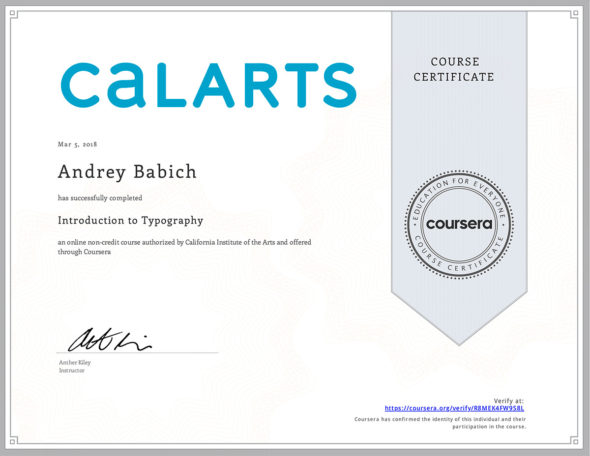 Graphic Design | 19 years
Team Leadership | 8 years
If You have any questions or queries feel free to contact with me via e-mail and follow in social media:
All right reserved. Andrey Babich © 2015-2022
*splash artwork by Elizabeth Babich © 2017