Animation / Interactive / Game Development
I'm a multidisciplinary Graphic Designer / Art Director / Freelance Photographer / 2D Motion Designer.
with more than 18 years of experience both in digital and printing industries, as well as the leadership and organisational skills, knowledge in HTML/CSS/CMS/CRM.
Also i have 5+ years of project management and team leadership.
Furthermore I have successfully launched number of massive campaigns for leaders of the Azerbaijani market. 
My project, eXalcha  represented Azerbaijan at International Biennale in Venice in 2009.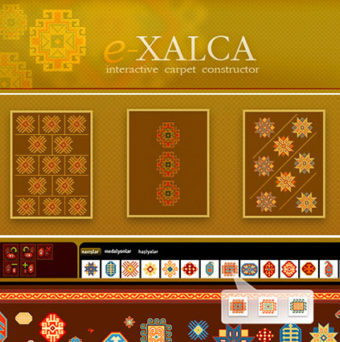 eXalcha – Interactive Carpet Constructor
eXalcha [Khalcha – "Carpet" azerbaijani ] interactive constructor
This project was the first computer game in Azerbaijan Republic made for Carpet Museum. Initially it was developed for touch screen kiosks located in the museum, but after successful presentation on International Museum Day, the project was selected to become a part of Azerbaijan exhibition at Venetian Biennale 2009. 
Music used in demonstration video written by Ali Hasanov
#Graphic Design #Programming #Animation
Frou-Frou Fox is an animated character developed for the Flash adventure game, but later the project was abandoned and Frou-Frou became a series of short animations like her other friends: Electro-mushi, Sumof and Kadjira. The Character was developed in 2010.
This demo video shows dynamics and its mouse interactions.
Music used in demonstration video written by Ali Hasanov
#Programming #Animation #ArtDirection #Character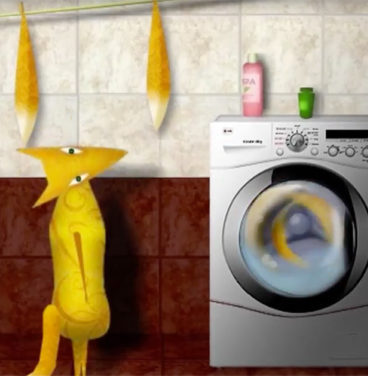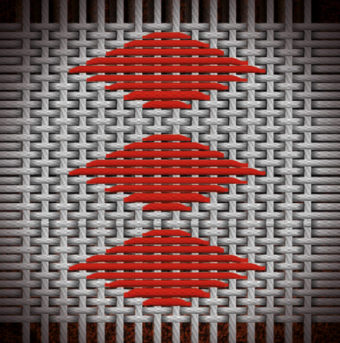 Animated Carpet Weaving Schemes
Series of carpet weaving techniques was created for Carpet Museum website and used for demonstration unique approach of national traditions and difference between local carpet schools. This video combines all techniques in one demo.
#Graphic Design #Animation
Sumof – is one of the characters created for Electro-Mushi Series. The game uses point-and-click technique, with several innovative approaches and algorithms (2008). This game was selected by Yandex for their OnlineGame section although it was later banned due to blood and violence rating.
#Graphic Design #Character #ArtDirection #Illustration #Programming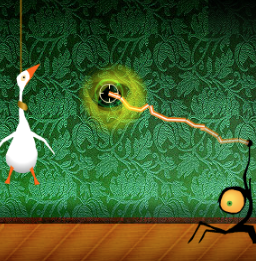 IcheriSheher – video tour
IcheriSheher – video tour / full video / 2011-2012 
The idea of this project was to take old pictures of historical museum IcheriSheher (ancient inner city of Baku) and bring them to life by converting from two-dimensional pictures to 3D scenes.
Final video plays x1.5 times slower than the original one (by the request of the client)
#Graphic Design #Retouching #Animation #Video Editing
Interactive Route Map for Travel Company
This route map was created for the local azerbaijan travel company Albanavia. It shows routes from Baku/Aktau to different destinations throughout the transfer points which is specific for each of represented airline companies.
The innovative part of this project was – fully scrollable map and draggable user interface.
Music used in demonstration video written by Ali Hasanov
#Graphic Design #Retouching #ArtDirection #Animation #Programming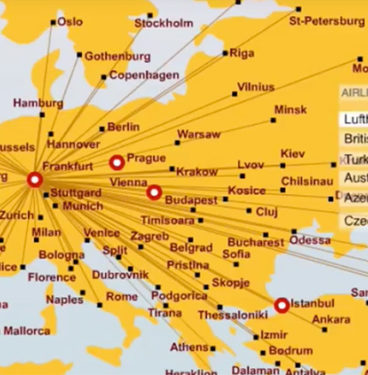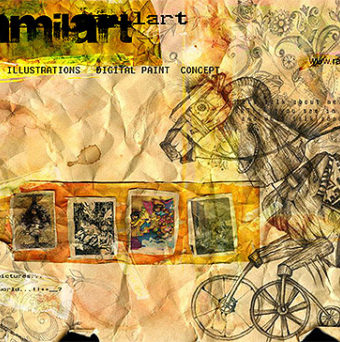 Website for Ramil Aliyev RamilArt
This project was done for one of the talented illustrators and artist in Azerbaijan -Ramil Aliyev. I created the web-page basing on illustration and layout provided by Ramil. The website is built using the Flash technology and its dynamic features, but some of the inner links are disabled due to copyright issues.
#Graphic Design #Animation #Programming
Animated Azerbaijan engraving and miniatures for History Exhibition in Paris
Series of animated engravings was created for Azerbaijan exhibition in Paris. The engravings show life, traditions and culture of medieval Shemakha – one of the local cultural areas.
#Graphic Design #Retouching #ArtDirection #Animation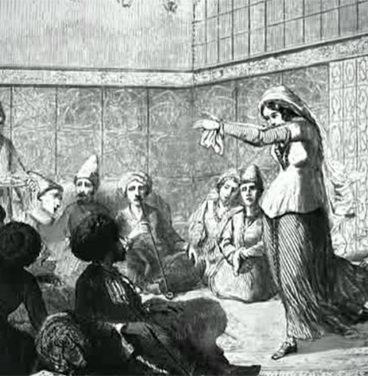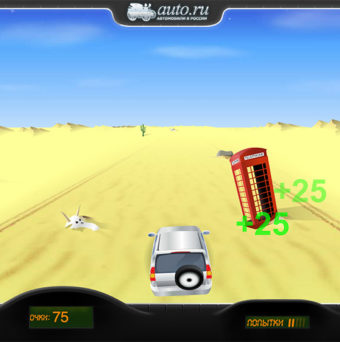 Pokatushki – Flash Game for Auto.ru
Pokatushki is a flash game developed for auto.ru -one of the biggest online car catalogues in Russia. The goal of the game is to pass the track full of different obstacles. This version is demo cut and has only one of three scenes,
#Graphic Design #Animation #Programming
Azercell Corporate Bundles – Digital Display Animation
Short and simple animation for Azercell (local telecommunication provider) and its corporate bundles.
#Graphic Design #Retouching #ArtDirection #Animation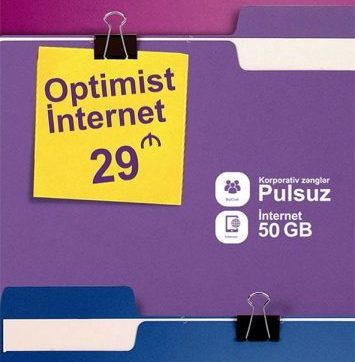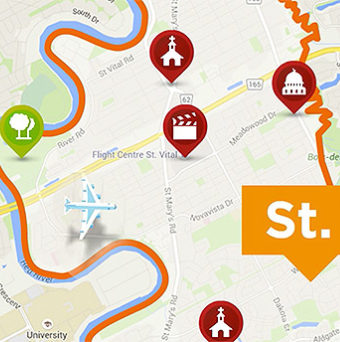 Video Map Guide for Real Estate Company in Winnipeg, Canada
Series of short animations were created for Shusterman Team – one of the real estate companies in Winnipeg, Canada. The video samples were integrated in their demonstration vlogs, describing benefits and advantages of living in different parts of Winnipeg, Canada.
#Graphic Design #Animation
Frou-Frou fox kills the demon under the Broken Moon / 2008 
Spontaneously made stop-motion video.
The most interesting thing is that this video was created using plasticine and stop-motion technique without any planning and special preparations.
#Stop-Motion #Video #Retouching #ArtDirection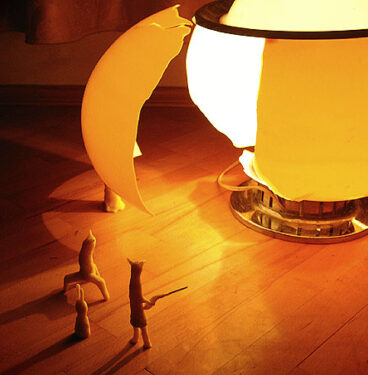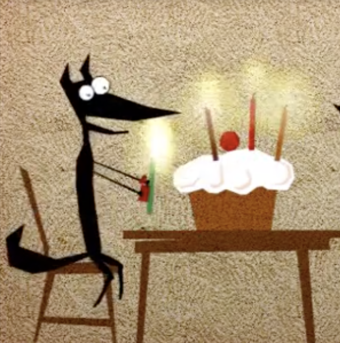 Zbyshek and Katyshek Animation
Zbyshek and Katyshek are celebrating their 4th birthday / 2011 
Zbyshek and Katyshek were designed as the characters for series of short games for Android and iOS devices. This demonstration video shows how this characters can interact with each other
.
#Animation #Character Design #Programming
This is one of first flash games, Chaser, 2003.
Simple coding and improved AI with 16 levels of different difficulty.
Chaser is a tribute to very old game from 80s "Chaser" for PC8020
#Graphic Design #Programming #ArtDirection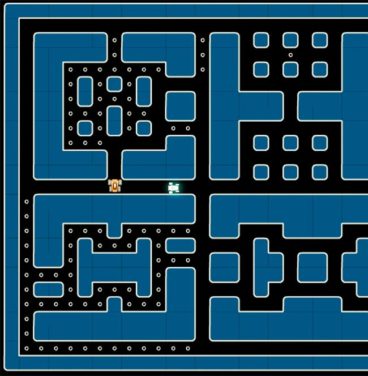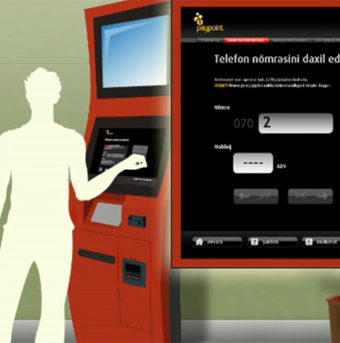 PayPoint Kiosk / Demonstration Video
This demonstration video was created to introduce new services all around the country – paypoint kiosk. The goal was to make it as simple as possible, and teach people the easiest and fastest way to pay their bills using kiosks
#Graphic Design #Programming #ArtDirection
Spin Machine v2.01 / 2013 
Spin Machine was the 1st Assignment for Coursera's Creative Programming for Digital Media & Mobile Apps.The goal was to show interaction between audio and video assets in a project. I decided to go a little bit further – to get control not only over the speed of the playback but also a direction in which the music plays. At the video you can see the Spin Machine being played at the iPad (iOS 6.1)
Due to the frequent updating browser plugins and processing engine it could be difficult/unable to launch sound. But you can enjoy the interface
#Graphic Design #Retouching #ArtDirection #Programming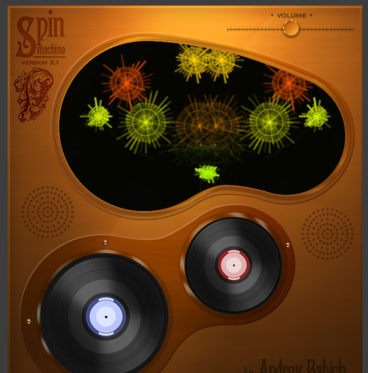 Animated Characters
These non-commercial characters were created during new software testing or was meant to be used for Game Development projects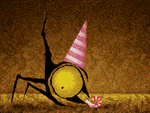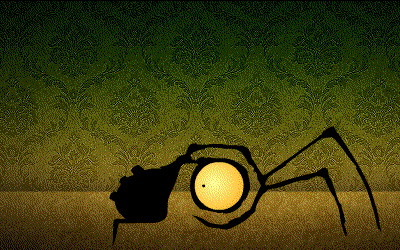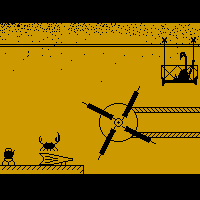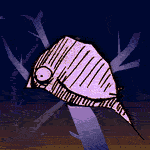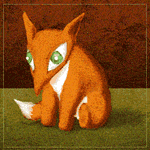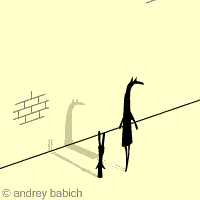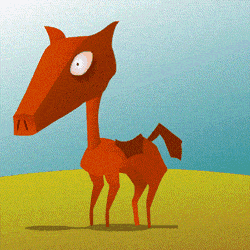 If You have any questions or queries feel free to contact with me via e-mail and follow in social media:
All right reserved. Andrey Babich © 2015-2021
*splash artwork by Elizabeth Babich © 2017